United Indians of All Tribes Foundation cordially invites you to join us at our 29th annual Seafair Pow Wow, July 15-17, 2016.

This year we celebrate our 29th year and are proud to continue supporting such a vital part of Seattle's vibrant cultural landscape
Come and celebrate with our family, reunite with old friends and make new ones! Enjoy fantastic food, music, and dance. All are welcome as we proudly share our culture at Daybreak Star Indian Cultural Center grounds.

July 15th – 17th, 2016 – at Daybreak Star Center- Discovery Park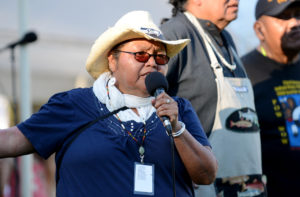 "It has been an honor to serve as co-chair for the Seafair Pow wow and I am grateful to be a part of Seattle's Urban Native community. Our Pow Wow is a perfect way to celebrate Seattle's rich diversity and to share our Native culture in a way that is welcoming, fun and safe. This year our Pow Wow theme is "Unity in the Community". Each day we are focusing on a different aspect of how we stay connected as a people."  
– Pam Nason
Pow wow Schedule:
Friday Family Night – Free Admission – 4pm-10pm
Saturday – 10am-10pm
Sunday – 10am-8pm
FRIDAY, July 15th is – "It's an honor to serve our Native community"
We reserve this day for recognizing the value of service and those who are making a difference in our Urban Native community.
**Free Admission all day on Friday!!
Come before Grand Entry and join us for fun games hosted by local Native organizations and community partners, while learning about valuable family support resources. Don't worry, snacks will be provided!
DAILY SCHEDULE – Admission FREE
6pm – Coastal Grand Entry
7pm –Pow wow Grand Entry
SATURDAY, July 16th is – "Family Reunion; Through Unity we find Strength"
Come see how we Seattle Urban Natives Pow Wow! Join us as we honor our rich diverse urban Native population, by combining traditional and contemporary Pow Wow, we are 500+ tribes strong here in Seattle and proud of our diversity! Help us to respect and honor the important protocols that our ancestors taught us and celebrate our continued connections to our community allies, as we move forward together.
DAILY SCHEDULE – Admission $5 (for 12 and older)
10am – Doors open
11am – Coastal Grand Entry
12pm – Pow wow Grand Entry
7pm – Pow Wow Grand Entry
SUNDAY, July 17th is – "Passing on the Vision"
Pow wow co-chairs Pam Nason and Abe Johnny, United Indians fearless leaders; this will be their last year organizing our Seafair Pow wow, as they've done so tirelessly for over 16 years. Sunday, we will be remembering our late Founder Bernie Whitebear with a Memorial honoring and Pam and Abe will be passing Bernie's Pow Wow vision to the next generation.
DAILY SCHEDULE – Admission $5 (for 12 and older)
10am – Doors open
11-12pm – Bernie Whitebear Memorial
12pm – Pow wow Grand Entry
2016 Head Staff: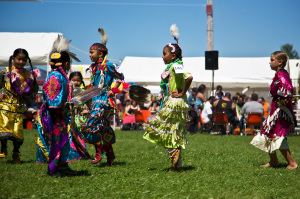 Emcee: Arlie Neskahi, Diné
Arena Director: Rob Charles, Lower Elwah Klallam
Head Man: Mark Sison, Nisqually/Yakama/Puyallup
Head Woman: Clarissa Antone, Yakama, Blackfeet, Squamish
Seafair Princess: Kailah Nanamkin, Colville/Crow
Seafair Warrior: Mason Sheldon, Tulalip/Lummi
Host Drum: Young Society
Specials:
Bernie Whitebear Special – Mens competition.
Veterans Honoring
Pow wow committee Special -Grandparent and Grandchild
Nason Family Special – Duck and Dive
Head Man Special
Head Woman Special – Auntie and Niece/Auntie Nephew
Seafair Princess Special – All Tiny Tots 
Hand Drum Contest
First 10 drums daily pay
About:
The Seafair Indian Days Pow Wow is a three day festival of Native American and Indigenous Culture it features traditional Native American and Alaskan Native and First Na tions drummers, dancers in traditional regalia, Native Food and Art. It is open to the public and shares Native cultures with all of Seattle. Over 15,000 attend the three day event.
The Seattle Indian Days Pow Wow is held annually by United Indians of All Tribes Foundation. It is traditionally held the third weekend in July, in conjuction with Seattle Seafair.
What to Expect at Seafair Pow Wow:
If you have never been to our Seafair Pow Wow, we welcome you and are excited that you are coming. Here are a few things you may want to know before you attend.
This is an outdoor Pow wow. We Pow Wow, come rain or shine! So please plan accordingly, whether it means bring your umbrella because of rain that day, or bring sunscreen because 80 degrees. We have bleachers seating, but it is limited, so feel free to bring your lawn, camping, chair, and/or blanket. We also have local Native artists selling authentic, hand crafted jewelry, arts and crafts and clothing. There will be food vendors, at our pow wow. Ever have Frybread? If not, then have one at our Seafair Pow wow, (it is fried dough, a delicious indulgent!) Good idea to bring cash, as some vendors do not accept credit cards.
There are standard protocols (guiding principles and expected behavior) dictating how the Pow Wow is conducted.  Learn more about protocols here.
FAQ's (Frequently Asked Questions) – Click link to see FAQ's
DONATE – If you cannot attend, but would like to support the Annual Pow Wow and/or local Native cultural activities at Daybreak Star, learn how to donate here.
VENDORS – Contact Chrissy Harris at charris@unitedindians.org.  Deadline June 24, 2016 click on link for 2016 Vendor Guidelines and App
VOLUNTEERS –  contact Katie Stover at pwvolunteers@unitedindians.org.  Click on link for Volunteer Application 2016
DIRECTIONS – CLICK HERE for google map directions to the pow wow.
SECURITY POSTITIONS – You want to join our security team for Seafair Pow wow? Every year we need help, assuring our Pow wow remains safe for all who attend. Limited spots are open. If you want join our security team for the Pow Wow weekend, attending our orientation is mandatory! Come to Daybreak star Indian Cultural Center on June 30th at 6pm. Background checks will be done. Bring 2 pieces of ID with you (i.e. Washington State ID or DL, Tribal ID, Social Security Card, Birth Certificate). CLICK HERE for job description
DISCLAIMER –
Not responsible for loss, theft, personal injuries or short funded travelers
This is a zero tolerance for alcohol and drugs event.
No Pets other than for assistance.
Thank you to our Pow Wow SPONSORS:
Platinum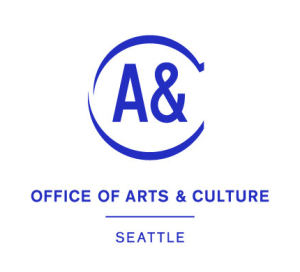 Silver



Bronze