United Indians of All Tribes Foundation
Seattle Seafair Indian Days PowWow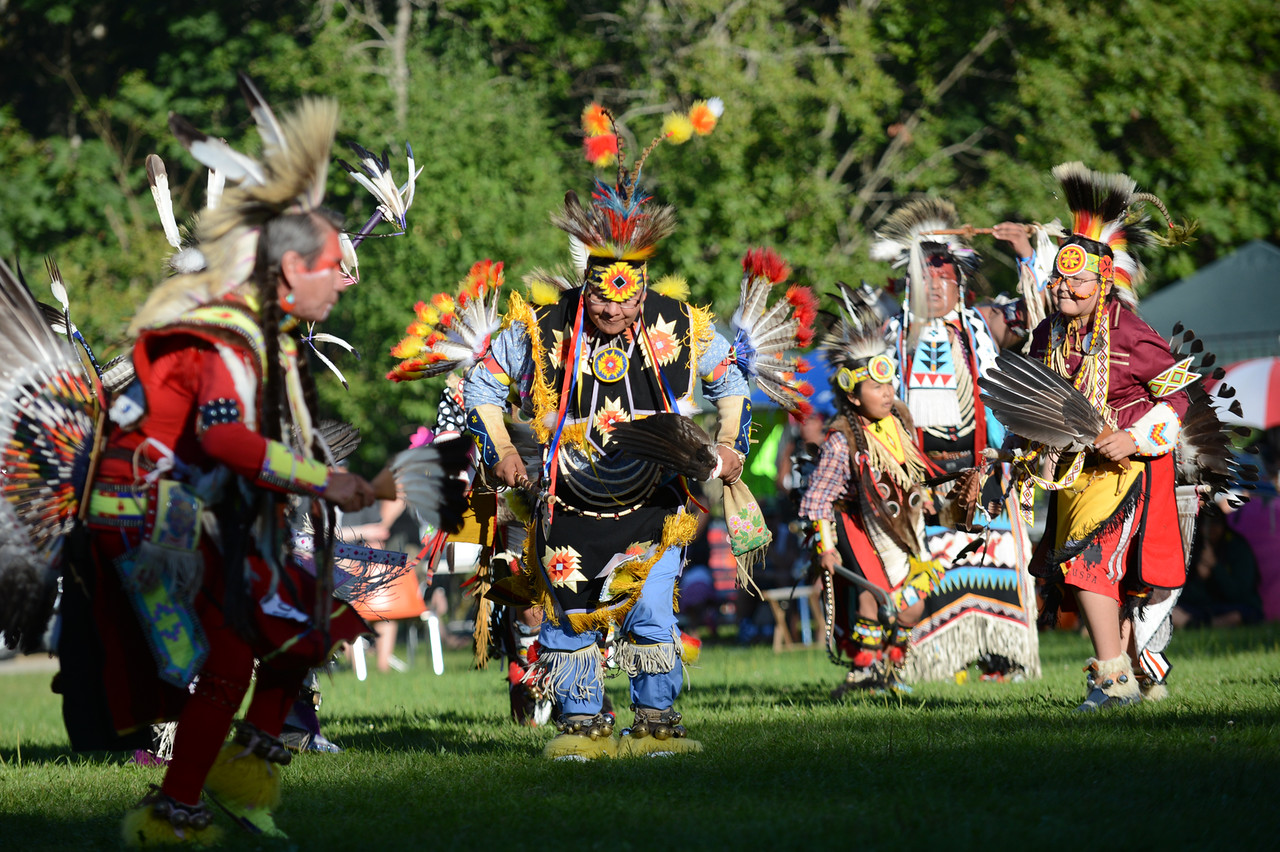 July 15th – 17th, 2016 – at Daybreak Star Center- Discovery Park (directions)
Friday Family Night – Free 4pm-10pm 
Saturday 10am-10pm 
Sunday 10am-8pm 
Competition Dancing, Native American Art and Booths
Salmon Dinner $15  Food booths.
Parking at Discovery Park, with shuttles to the venue.
This is a zero tolerance for alcohol and drugs event.

No Pets other than for assistance.
Everyone Welcome!       $5 Admission     Donations Accepted
2016 Head Staff:
Arena Director: Rob Charles
Head Man: Mark Sisson
Head Woman: Clarissa Antone
Host Drum: Young Society
Specials:
Bernie Whitebear Special – Mens competition.

About:
The Seafair Indian Days Pow Wow is a three day festival of Native American and Indigenous Culture it features traditional Native American and Alaskan Native and First Na tions drummers, dancers in traditional regalia, Native Food and Art. It is open to the public and shares Native cultures with all of Seattle. Over 15,000 attend the three day event.
The Seattle Indian Days Pow Wow is held annually by United Indians of All Tribes Foundation. It is traditionally held the third weekend in July, in conjuction with Seattle Seafair.
Vendor spaces – Contact Chrissy Harris at charris@unitedindians.org
Deadline June 24, 2016 click on link for 2016 Vendor Guidelines and App
We need your help! Volunteers Needed contact Katie Stover at pwvolunteers@unitedindians.org.
Click on link for Volunteer Application 2016
www.facebook.com/uiatf
(206)285-4425
Vendor Contact  – Chrissy Harris ext.1020
Volunteer contact – Katie Stover ext.1040
Not responsible for loss, theft, personal injuries or short funded travelers
Thank you to our SPONSORS: