Foster Care Licensing,  Support, and Advocacy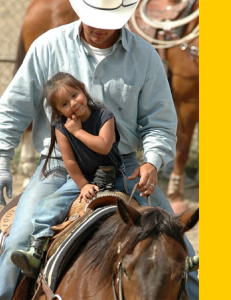 We license foster care homes for Native American Children in King County and the Seattle Area. Our licensing services assist future foster parents navigate  their way through the process. We guide you through the necessary trainings,  paperwork, and provide you with ongoing support.
Please contact Thaidra Alfred, ICW Manager for more information. (206) 829 2229
Location:
Daybreak Star Indian Cultural Center, 5011 Bernie Whitebear Way, Seattle WA 98199
Phone: (206) 285-4425 x 1007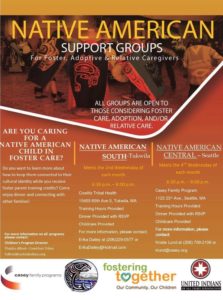 Indian Child Welfare Act of 1978
The Indian Child Welfare Act (ICWA) is a Federal law, passed by Congress in 1978. It recognizes the political government to government relationship between the United States and Indian Nations and established the "…minimum Federal standards for the removal of Indian children from their families and the placement of such children in foster or adoptive homes which…reflect the unique values of Indian culture…"(Pub. L. 95-608) 1970.
Prior to ICWA, there was the historical practice of non-tribal entities removing Indian children from their families, communities and culture without good and fair cause. Compared to children of other cultures, Indian children were removed at a much higher rate. In addition, child welfare workers often utilized their own cultural values/beliefs/mores to decide if Indian children were being raised properly. Indian children that were removed no longer had the opportunity to learn their traditions, culture and/or language. In many cases their tribal identity was not made known to them or nurtured, creating serious problems for them throughout their lives.