The Elder Services Program
Our goal is to support our elders, help them maintain independent living, and connect them to our community to share cultural practices and indigenous knowledge.
Lunch Nutritional and Health Care Program
Provides weekday nutritional lunches (4 days a week) and transportation, education and other activities involving nutrition counseling and health care.
The lunch site is: 9010 13th Ave NW, Seattle WA 98117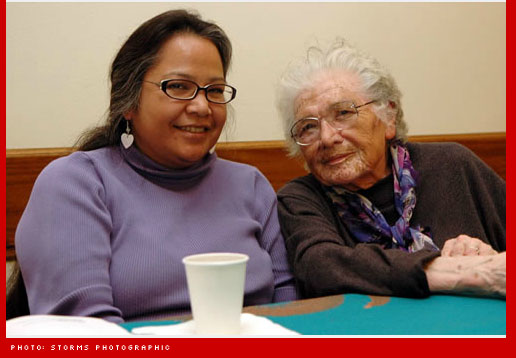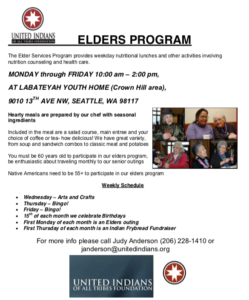 Elders Art Market
The Elder's Program also sponsors the United Indian Arts Market at the Daybreak Star Indian Cultural Center. This year's Art Market will be held on November 3-4, December 1-2, and December 15-16, 2018.
For information, please contact the Elder Sevices Manager, Judy Anderson at 206-228-1410.