Native Workforce Service Program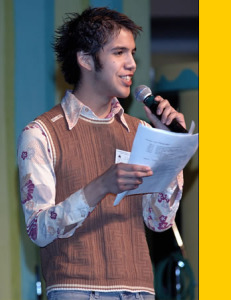 Download NWSP Program Flyer
To be eligible, a participant must be a resident of King County, over 18 years of age, member of a federally recognized tribe, unemployed, underemployed and meet income guidelines as per DOL http://aspe.hhs.gov/poverty/
To set up an intake, contact (206) 829-2247 or drop in to Daybreak Star Cultural Center at 5011 Bernie Whitebear Way, Seattle, WA 98199, our Hours are Monday-Friday 9:00am to 5:00pm
WHAT is NWSP:
The purpose is to support comprehensive employment and training activities because a skilled workforce is critical to the future of our native communities.

work experience,
job counseling,
referrals and placement,
classroom training,
career counseling,
academic counseling, and
educational assistance.
WHO:
Native Americans, Alaskan Natives and Native Hawaiians who are economically disadvantaged and/or unemployed
WHEN:
Monday – Friday from 8:00am – 4:00pm
WHERE:
Daybreak Star Indian Cultural Center
5011 Bernie Whitebear Way
Seattle, WA 98199
Bus: #33
Eligibility Requirements
Resident of King County
18 + years of age
Member of a federally recognized tribe
Unemployed
Underemployed and meet income guidelines as per DOL http://aspe.hhs.gov/poverty/
LINKS: We have a variety of pages aimed at helping both the employer and the worker.
Paying For College
Student Resource Guide
For more information download brochure HERE.
Community Scholarship Initiative Booklet
We received the attached booklet on scholarships today and encourage grantee to familiarize themselves with it.
The attached is a tremendous resource for students looking for scholarships. Please distribute widely.
For more information download the booklet HERE.
Please Check our Job Line HERE!
Yolanda Spencer, Program Manager
yspencer (at) unitedindians.org
206-829-2247
Sheri Melendez, Employment Specialist
smelendez (at) unitedindians.org
206-829-2246
FAX: 206-282-3640