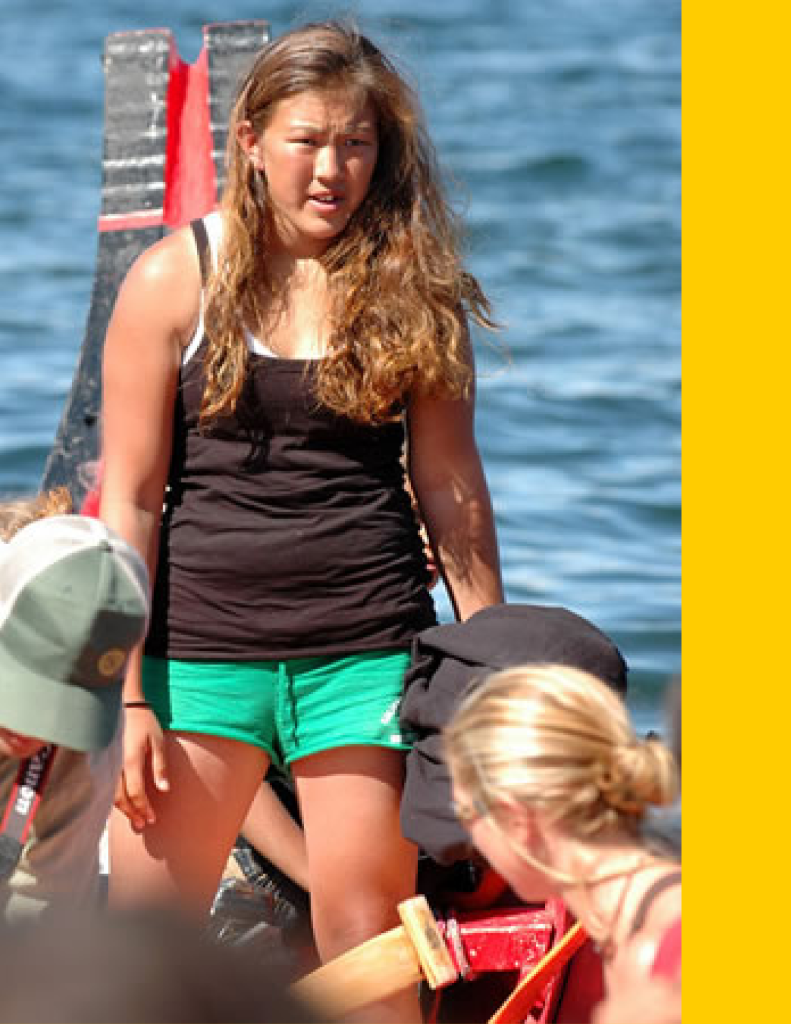 The Canoe Project is a collaboration between the Center for Wooden Boats and United Indians of All Tribes, which together will host carving sessions every Friday for native youth. Robert W. Peele, a Haida carver who goes by his Indian name Saaduuts, is an artist in residence at the center and will be on hand to guide the carving.
Introducing the Northwest Native Canoe Center at Lake Union Park
On the south shore of Lake Union, in the heart of downtown Seattle, a decades-long dream is becoming a reality. The Northwest Native Canoe Center at Lake Union Park will be an active cultural center where hands-on experiences teach visitors about Native American life while supporting the ongoing vibrancy of Canoe culture traditions for the present and future generations.
The center will feature a range of activities highlighting indigenous maritime heritage, provide unique access to the Lake Union waterfront and offer distinctive, Native-inspired catering.
While the Northwest Native Canoe Center is currently in the development phase, planned activities include:
– Native American carvers-in-residence
– Hands-on canoe experiences, floating classrooms and interpretive programs
– Workshops and demonstrations focussed on Native American heritage, traditional foods and canoe culture
– A catering facility providing local foods to Lake Union Park
– Job training for youth in maritime carpentry and food service
– Special events such as canoe blessings, dancing, drumming, art markets and special occasion feasts
– Information and referrals to Pacific Northwest tribal tourism, and
– Educational and cultural programs to promote the health and wellness of the greater Seattle Native American population
The Center will be located in South Lake Union, across from the Model boat pool on the west (left) side.
The Official Lake Union Park Development Website
PDF of March 7, 2007 Magnolia Times Article about the Groundbreaking Ceremony
2-5-2007 PRESS RELEASE PDF: "Canoe Journey"
2-10-2007 Seattle Times: "Carving Out a Tribal Journey of Discovery" by Lynda V. Mapes