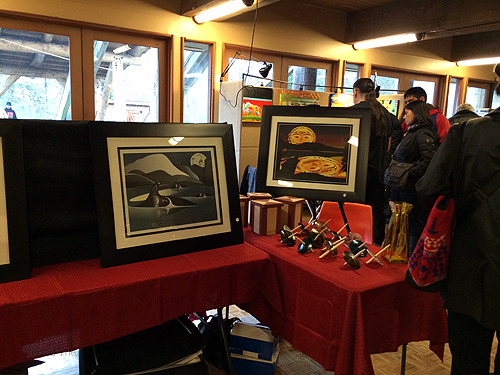 Event details
Saturday | December 17, 2016 to Sunday | December 18, 2016
10:00 am - 4:00 pm
Daybreak Star Cultural Center 5011 Bernie Whitebear Way Seattle, WA 98199
206-228-1410
Come out and start your holiday shopping at the Native Art Mart!
Buy Local, Buy Native!
Native American Art Mart in Seattle December 17th and 18th 10-4pm.
Come get wonderful holiday gifts, support authentic Native American Artists, and buy a delicious Native American lunch, and enjoy the culture, entertainment and  atmosphere at Daybreak Star Indian Cultural Center!
Spread the word!
Food, Entertainment, and the best holiday gifts around
VENDORS: To reserve a vendor space call or email Judy Anderson janderson@unitedindians.org or 206.228.1410.NO CALL- NO E-MAIL- NO SPACE.